Contact Maximum Plumbing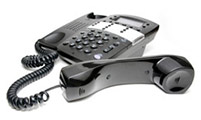 Maximum Plumbing can help both residential and commercial customers with all plumbing and gasfitting needs. Please use the form below to contact Maximum Plumbing or call 443-928-7093.
For immediate assistance please call 443-928-7093.
Please use the form below to send an email to Maximum Plumbing:
Maximum Plumbing is a full-service plumbing and gas fitting company. Maximum Plumbing offers plumbing services as:
Drain Cleaning
Water Main
Sewer Main
Install Plumbing and Gas Fixtures
Plumbing and Gas Fixtures Repair
Replace Plumbing and Gas Fixtures
Mailing Address
Please send payments and correspondence to:
Maximum Plumbing
P.O. Box 5776
1315 Bedford Avenue
Pikesville, MD 21282
Emergency Plumbing Services
Maximum Plumbing offers emergency plumbing services Saturday night through Friday afternoon.
For emergency service call 443-928-7093.